Our Journey
Education for a Better World
In 2013, our team began a journey to create the demonstration site for Christian whole-child education. Today, our Village serves over 300 families with passionate educators and a team of generous supporters. As our pathway grows, God guides and we humbly follow as we strive for excellence in education and joy in service. Learn more about our journey and desire for each student through our mission and approach.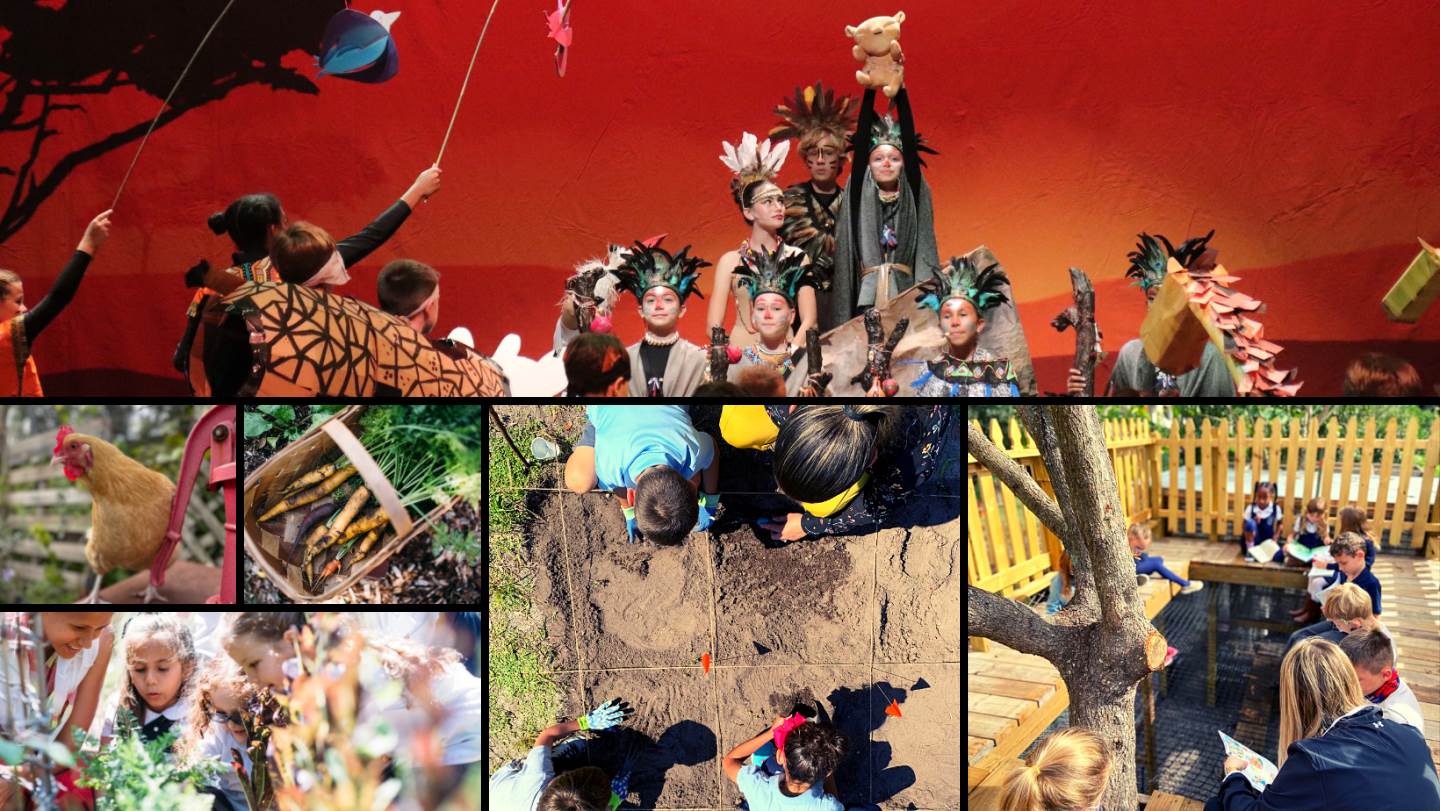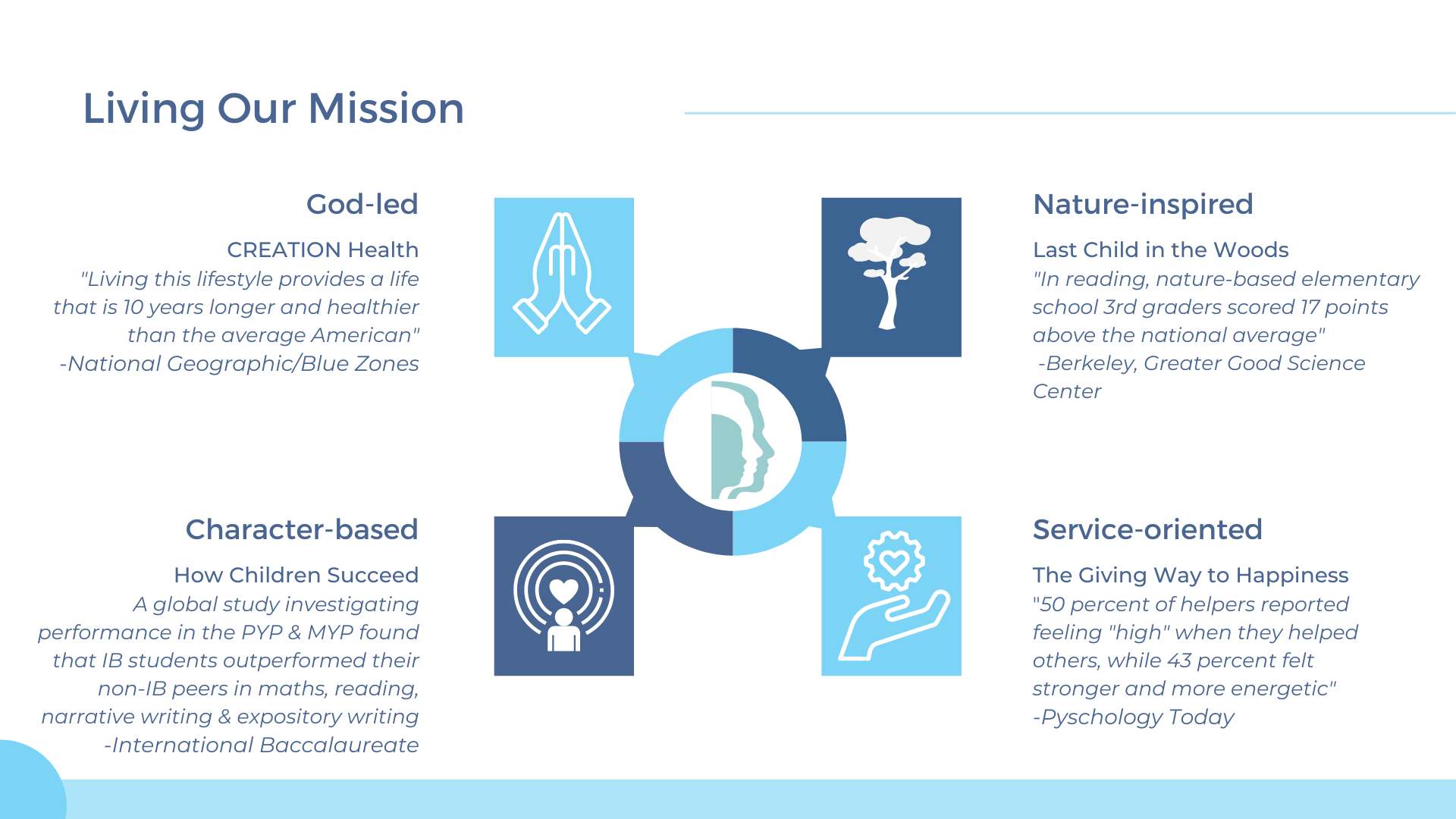 Our Vision
To be the global demonstration for Christian whole child education.
In 2011, four families were called to launch a Health Education campus in Celebration, FL with the vision to provide the mind, body, spirit excellence. God's vision is now lived by over 50 educators daily striving to develop our students in wisdom, stature, and for God's purpose. Our 6.7 acre campus now includes two educational houses, the Zwart Learning Center for Early Education and Harrion Hall for Primary & Middle School along with our Farm & Garden program, natural playgrounds, and sports fields.
Our Mission
To fulfill each learner's God-created identity by developing inquiring, knowledgeable, and caring young people who love God, pursue excellence, live health, and serve others.
Our Ambassador
Our school is represented
by the
River
Hawk.
As hawks daily soar over our school we are aware that God is watching and guiding our growth. Just like the River Hawk, we are called to be God's messengers spreading his wisdom and inspiring His vision throughout the world. The shade of each feather reminds us that we are each unique, made diverse in God's image, and it is when we come together that we show His beauty to the world. Anchoring our River Hawk is the Tree of Life symbol connecting our mascot to our mission of growing whole in God, our source of life-giving water.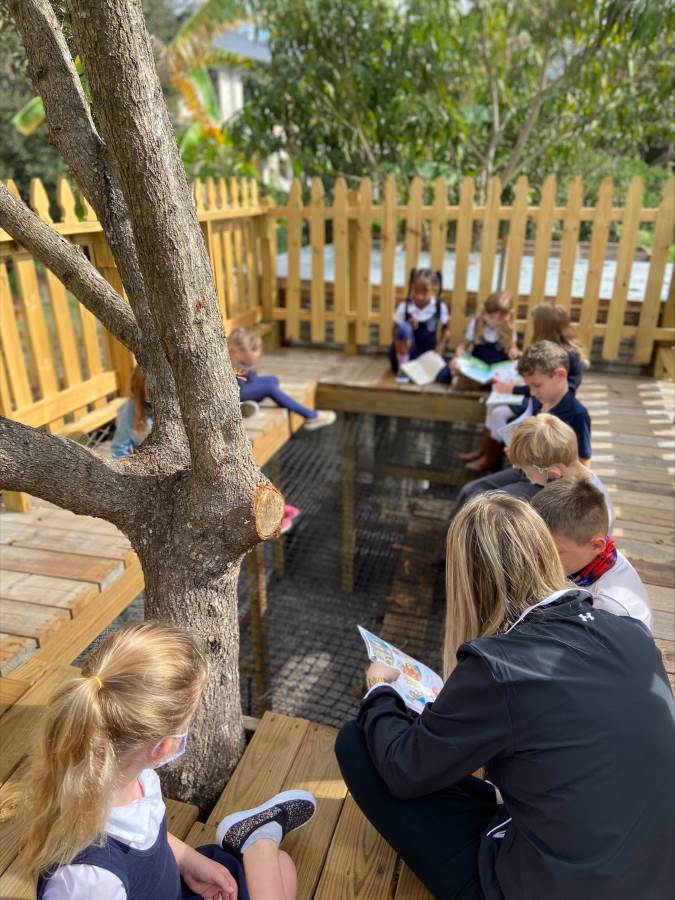 Join Our Team
Find opportunities to join our team and change the world.