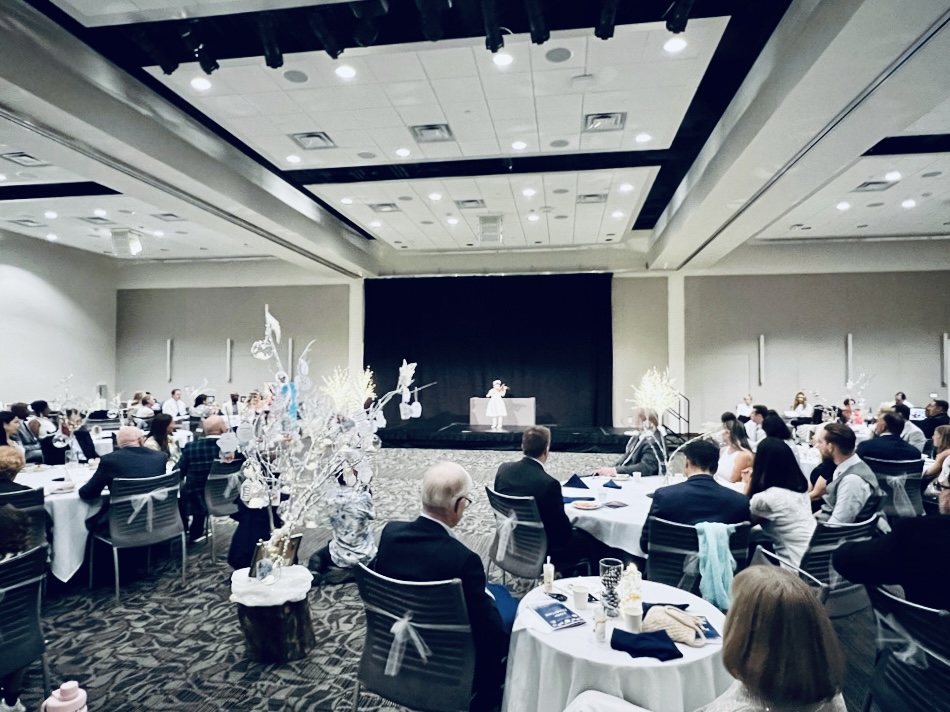 Dear Families,
The greatness of a community is most accurately measured by the compassionate actions of its members. – Coretta Scott King
On Sunday, we held our inaugural Global Gala bringing together our donors, partners, and students. Our Village's mission of developing caring young people who love God, pursue excellence, live health, and serve others was celebrated throughout the event. The evening was filled with wonderful entertainment from Gary Lovini, the Christmas Liberty Voices, food provided by local restaurant partners, a stiltwalker and fresh botanical creations from our school garden, along with an incredible silent auction.
What brought the night together was you, our families. Hearing the incredible stories from the Graham and Young families and watching our students share their learning through presentation, dance, and song (listen here).
The Gala was made possible by an incredible team of volunteers whose hard work and dedication brought the event to life!
Together we raised over $75,000 through the Global Gala, thank you! These donations will further our Farm & Garden, Arts, Athletics, and Service learning projects.
In this season of giving, we are so grateful for all that has been given. From the outpouring to support the orphans in Kenya and Ukraine to the time, energy, and effort to build our village community.
Before Christmas break we have one more outreach; to bring Christmas to 10 families in transition on 192 as part of the Hope Center. Below is a list of items the Hope Center is requesting for the families:
Lego or toy sets
Dolls
Cars & Trucks
Puzzles
Books
Board Games
Balls (basketball, soccer, football)
$10 gift cards for teens (Panera, Wawa, Walmart, Target, Mcdonald's, etc.)
Also, here is the link to our Holiday Gifts for Kids Amazon Wishlist for anyone who prefers to shop online:

https://amzn.to/3DwoMAz
Items may be dropped off at our the Hope Center Shingle Creek campus at 2420 Old Vineland Rd, Kissimmee, FL 34746, or at school by December 16.
Thank you for sharing God's light in our community and His love in the world. For The light shines in the darkness, and the darkness has not overcome it. John 1:5
Merry Christmas,


Derek Cummings
Head of School